Our Residency Program has grown in national reputation through our partnerships. Pitt Pharmacy offers pharmacy practice and specialized pharmacy residencies in conjunction with the University of Pittsburgh Medical Center (UPMC), the UPMC Health Plan, CVS Health, Pharmacy Services, and UPMC RxPartners.
UPMC Hospitals

UPMC Presbyterian Hospital partnered with PittPharmacy over 30 years ago to establish the first pharmacy residency program in Pittsburgh.  There are now over 21 different residency programs spanning 10 hospitals throughout the western and central Pennsylvania that include several PGY1 and a variety of PGY2 programs.  UPMC is a world-renowned health care provider and global leader in groundbreaking research, treatments and clinical care with over 40 hospitals.  Our pharmacist's partner with physicians, nurses and other health care professionals to improve patient health, optimize medication use and explore innovative clinical and operational medication services. Pharmacy residents experience emersion into developing educational teaching skills and patient care research while networking with faculty and clinical experts. View more information
UPMC Health Plan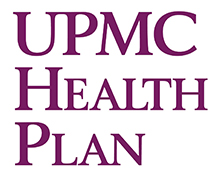 UPMC Health Plan is among the nation's fastest growing health plans. It is owned by UPMC, a world-renowned health care provider. As part of an integrated health care delivery system, UPMC Health Plan is committed to providing its members better health, more financial security, and the peace of mind they deserve. The UPMC Insurance Services Division offers a full range of group health insurance, Medicare, Special Needs, CHIP, Medical Assistance, CHC, behavioral health, employee assistance, and workers' compensation products and services to more than 3.9 million members. The integration of resources from UPMC Health Plan, UPMC, Community Care Behavioral Health, and the University of Pittsburgh School of Pharmacy helps to create a challenging managed care residency program. Residents have the opportunity to apply safe and effective evidence-based medicine practices to individual patients as well as larger populations.
UPMC RxPartners

As a UPMC pharmacy, Rx Partners in conjunction with Pitt Pharmacy offers a PGY2 Geriatric residency program.  Rx Partners is a leading provider in long term care pharmacy in Western Pennsylvania.  Our pharmacists partner with senior care professionals at various levels where older adults are cared for such as independent living, personal and skilled nursing along with outpatient services.  Participation on interdisciplinary teams, tailoring pharmaceutical care specifically for geriatric patients will further the resident's educational focus and provide excellent patient care.  The various practice settings and collaboration with various clinicians and faculty offer a wide range of practice based research opportunities. 
CarepathRX Pharmacy Services

CarePathRx is an end-to-end comprehensive pharmacy solution to drive better clinical and financial outcomes. We partner with several different academic medical centers across the United States to provide comprehensive home infusion services to tens of thousands of patients. The CarePathRx-UPMC partnership is exemplified by Chartwell Pennsylvania, LP, one of the largest and most clinically advanced health-system affiliated infusion and specialty pharmacies in the country with expansion of licensing and operational coverage in over 40 states. Our PGY1 program commenced in 2020, offering postgraduate pharmacists unique experiences in home-infusion, specialty pharmacy, and other expanding alternate sites of care.
CVS Health

The CVS Health managed care residency program is designed to provide pharmacists with a well-rounded, clinically based experience within the managed care environment. Pharmacists completing the residency will be competent practitioners in the pharmacy benefits management (PBM) setting and will have an understanding of the individual departments that comprise a PBM organization. The program promotes professional development, management, and leadership skills and allows for the unique opportunity to practice in various areas of a dynamic PBM environment. View more information.