Pharmacists are medication experts who provide direct care to patients and collaborate with health care professionals in all areas of health care. Pharmacists provide expert consultation in developing, evaluating, and improving medication use for individuals and populations of patients, as well as through public health initiatives. Our faculty are recognized pharmacist leaders statewide and nationally. PittPharmacy students work alongside faculty in the classroom and in the diversity of patient care settings our faculty practice and partner with. Come meet our medication experts!
Here's just a few ways pharmacist faculty contribute to advancing appropriate medication use: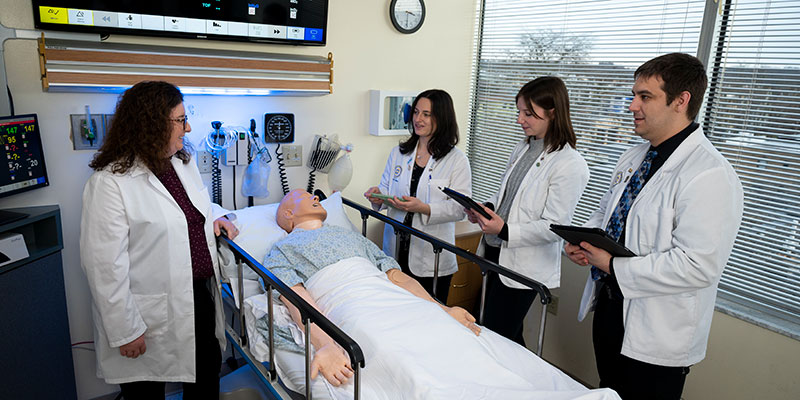 Create systems to increase access to medications for people in resource-limited settings

Establishing community pharmacies as access points for patient care and public health services.

Lead interprofessional health science student teams to increase vaccination access in the Pittsburgh area

Facilitate de-escalation of drug therapy for people on complicated medication regimens, where appropriate

Coordinate patient medication regimens between health care prescribers and between health care settings (ie. Hospital to Home, Hospital unit to unit, geriatric providers and more)

Utilizing pharmacogenomic profiles to personalize medication regimens for patients
We are ensuring patients have access to pharmacists and pharmacy teams locally, regionally, and throughout out the world.
Sharon Connor/Catherine/Karen/Lauren – health equity and underserved care

Joni Carroll:  Public Health

Stephanie McGrath, Kelsey Hake, Melissa McGivney, Kim Coley, Joni Carroll, Sophia Herbert:  Community pharmacy practice transformation

Heather Johnson, Kris Schonder and team:  UPMC Transplant

Jim Coons, Deanne Hall and team:  UPMC Cardiology (inpatient and outpatient)

Phil Empey, Luke Berenbrok and team:  UPMC Pharmacogeomics

Christine Ruby:  UPMC Geriatrics

Maria Felton Lowry:  UPMC Pain and Palliative Care

Amanda Johnson and team:  UPMC Poison Center

Neil Benedict and team:  UPMC Critical Care

Sophia Herbert, Trish Klatt, Denise Sokos, Christina Wilson, Melissa McGivney, Amy Giles:  Pitt Vaccination & Health Connection Hub

Natalie Capazollo and Luke Berenbork:  Pitt Employee Comprehensive Medication Management

Brian Potoski and Bonnie Facilone:  UPMC Infectious Disease

Tanya Fabian:  UPMC Psychiatry

Bobbie Farrah and Alexis Gaginni:  UPMC Family Medicine

Sandy Kane-Gill and Ryan Rivosecchi:  UPMC Outcomes and Practice Implementation

Leslie Gingo:  UPMC Women's Health - Magee
Pharmacists are medication experts providing care anywhere patients are. Our pharmacist faculty model the provision of direct patient care, including collaborating with a wide range of health professionals, in community settings and pharmacies, within hospitals, including on rounding teams, within specialty inpatient and outpatient settings, managed care and more. Our faculty are leading the way for pharmacists in all settings to be recognized as providers of health care for generations to come. 
We are developing the evidence to make medications safer.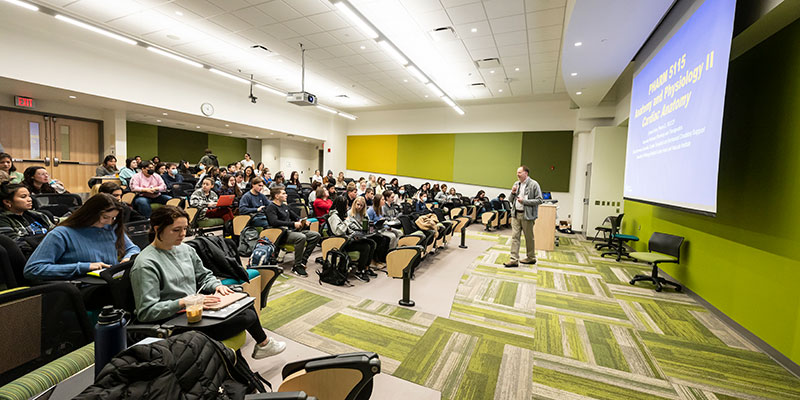 Pharmacists focus on ensuring medications are indicated, effective, safe and patients are able to access them, which includes leading research to ensure medications are effective and safe.  Our faculty employ an array of research techniques including (insert) to foster novel advances in medication use and safety. PittPharmacy faculty are nationally recognized leaders in their field.
Faculty who are doing medication-related research:
KungHo Su

Terry Newman

Tanya Fabian

Luke Berenbrok

Tom Nolin

And more…