Nearly half of all American adults have diabetes or prediabetes.
Over 37 million people in the US have diabetes.
About 96 million American adults have prediabetes.
Every year, 1.4 million Americans are diagnosed with diabetes.
On any given day, more than 30% of patients currently in the hospital have the co-morbidity of diabetes, and many, many more have hyperglycemia related to their acute illness.
Step Out to Stop Diabetes is the American Diabetes Association's premier walk where people come together to support those living with diabetes.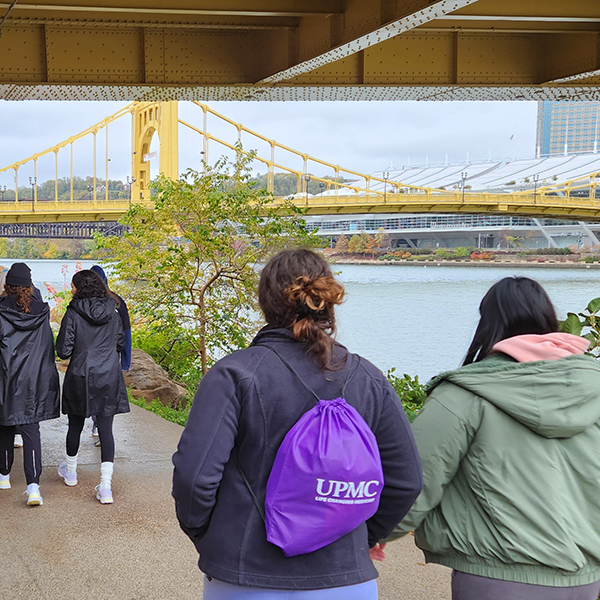 Pitt APha-ASP Operation Diabetes sponsored a team for the 2023 Step Out: Pittsburgh event. They walked along several other teams affiliated with UPMC & the University of Pittsburgh for the walk held on Sunday, October 21, 2023 in North Shore Riverfront Park. The team was organized and led by Athena Tolentino, a second-year student pharmacist and the Operation Diabetes Chair for APhA-ASP for 2023-2024. The Pitt Pharmacy team raised over $500 as they walked for a cure on a dreary, yet beautiful, Pittsburgh fall day!
Amy Donihi, a professor in the Department of Pharmacy and Therapeutics and the Operation Faculty Champion for Operation Diabetes walked along with the student pharmacists. Donihi is currently a pharmacist and diabetes care and education specialist at the UPMC Center for Diabetes and Endocrinology. She manages diabetes medications and educates patients at the Falk Clinic in Oakland and the UPMC Mercy locations. She also co-chairs the UPMC system-wide inpatient diabetes patient safety committee. Due to her efforts on both the individual patient as well as the system levels, being a patient with diabetes at UPMC is safe and supported.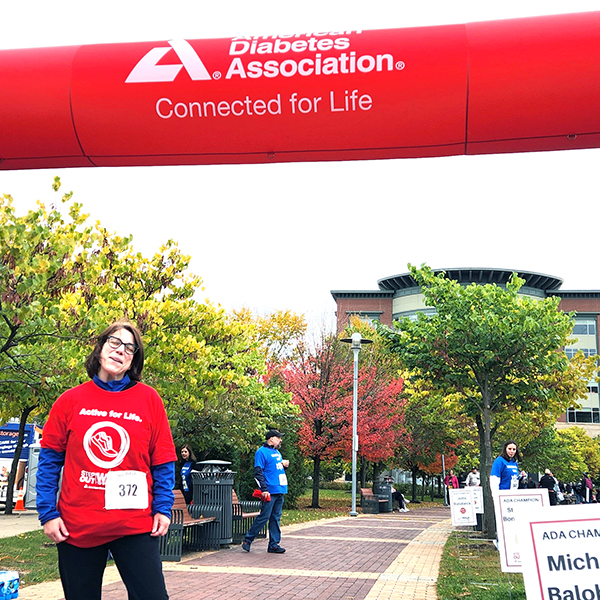 Donihi has known since she was an adolescent that she wanted to advocate for people living with diabetes. Her grandmother, who she fondly called Mom-Mom, was her inspiration throughout her life. Donihi recalls when she was young and her Mom-Mom was newly diagnosed with type 2 diabetes. At the time there were few noninsulin options available to manage patients with type 2 diabetes and no options that were known to reduce the inevitable complications associated with diabetes. Donihi has dedicated her career to making sure that all patients with diabetes have access to cutting-edge technology and optimal medications to treat their diabetes.